HostGator Review for 2021
HostGator is one of the biggest web hosting companies on the market. In this detailed review, I'll walk you through all of the HostGator plans and help choose which one is most suitable for you.
Why People Stay With HostGator?
HostGator has a great price/performance ratio. He is second place in my comparison (here for the comparison) one of the best web hosting overall in 2020. Great speed, great price ($2.75/mo), great performance, best 99.99% uptime, and good support.
HostGator Shared Hosting Price and Features
I recommend using HostGator shared hosting as a great deal, a balance between price-performance.
HostGator has a great price for their shared hosting plans starting with:
$2.75/mon Hatchling plan features:
Free Site Transfer within 30 days for new accounts
24/7 US-Based Premium Support
45-Day Money-Back Guarantee
cPanel Access
Unmetered Disk storage
Unmetered Bandwith
Unlimited Email
Free Website Install
One-Click WordPress Installation
$3.50/mon Baby Plan (most used) features:
All Hitchling Features
Unlimited Addon/Parked Domains
Sub Domains
FTP Accounts
Various E-Commerce Features
Private SSL Available
 OSCommerce
ZenCart
$5.25/mon Business Plan Features:
Includes all Hatchling & Baby features plus unique features from the image below.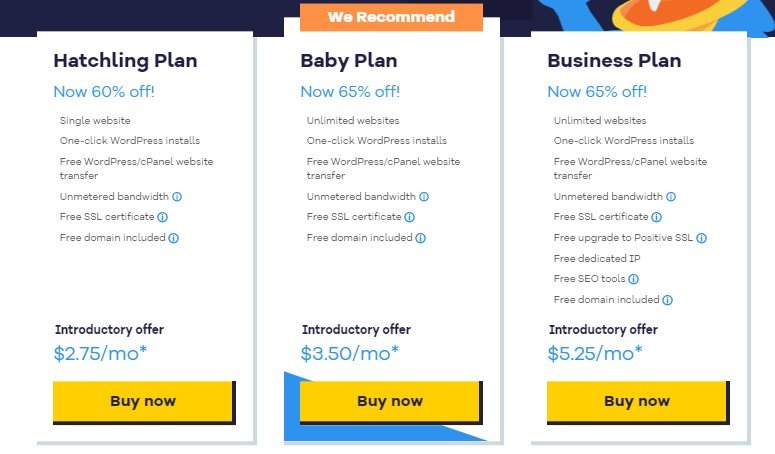 HostGator Cloud Hosting Plans
Recently I've migrated a website from HostGator's shared hosting to try HostGator's cloud, and straightforward it's horrible, so many problems. Everything went smoothly HostGator migrate my website, changed nameservers, wait to propagate, and after propagation problems started. I was like 5 times with their customer support in three days. The website started to show CSS all over the place design was a mess. Trying to paginate blog oh my god it was bad, click on the second page, instead of posts with featured image and excerpt I had images all over the place with loading bar over it. Page speed degrades and loading time for one plus second even tho everything was the same. I checked the code from the beginning and after two days they told me that they have a little problem with their cloud servers. I was a little problem my website was unusable for three days. Then I went back to HostGator's shared hosting, propagate nameservers and everything was fine. Recommending HostGator's cloud hosting is hard with my problems while shared hosting is working without any problems and is cheaper.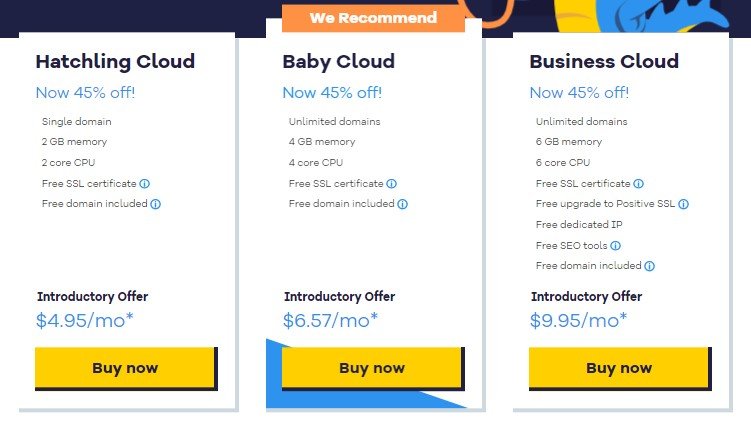 I think cloud hostings will host more and more websites in the near future.
HostGator WordPress Cloud Hosting
HostGator WordPress cloud hosting is great and looks like servers are completely different from HostGator cloud hosting. Even tho the plans are a good deal for WordPress is limited to one, two, or three WordPress installations depends on the plan, my recommendation is to go to shared hosting. Buy the cheapest shared hosting if you can't afford HostGator's VPS or Dedicated server and install as many WordPress installations you need (need Baby shared plan for unlimited domains).
HostGator VPS hosting
HostGator has great VPS hosting plans. They have cPanel for VPS if you want, you can choose with or without cPanel if you choose cPanel price will be higher $10 because of cPanel license but if you are a starter and you want to try VPS I highly recommend go with cPanel.
HostGator VPS comes with full root access for total control, easy to scale with few clicks, you can start with lowest and go higher for more performance as you need. HostGator VPS came with redundant power (two power supplies) and a heating, ventilation, and air conditioning (HVAC) unit.
HostGator Dedicated Server
HostGator has one of the best-dedicated hosting plans. Everything unlimited, full access to everything, a server with a great price just for you.
Linux (CentOS) or Windows (Plesk) operating systems for managing, CentOS7, CentOS6, Ubuntu 16.04, Debian 8, or Windows with semi-managed. Snappy 4000 and Snappy 8000 also have SSD storage.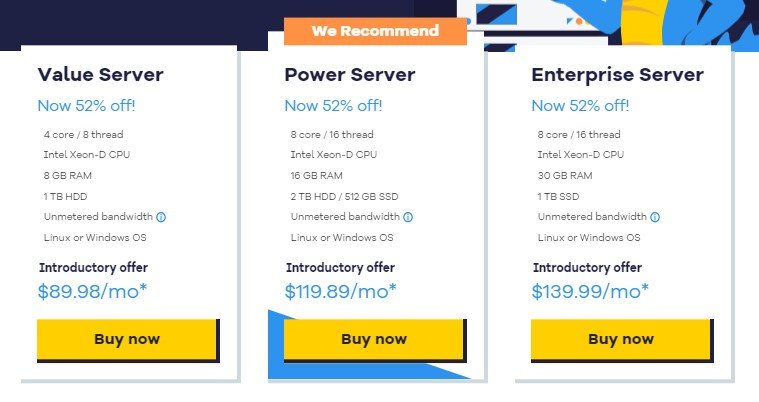 HostGator Uptime 99.99%
HostGator has great 99.99% uptime. He is sharing this uptime number with only a few other web hosting companies. Price is the most important when you look for web hosting(might not be for someone), uptime should be your second most important thing to look for.
HostGator Performance
HostGator is rated second in speed (in the margin of error) from my hosting tests. In fact, they are all close in speed with the right WordPress speed optimization. With the right technical optimization, your only concerns should be the price and uptime.
I've tested the full load time, a website with everything in it, modern and fast design. With CSS, JavaScript, and images. Not limited to the AMP limits, still faster than AMP.
HostGator Web Site Builder and One-Click Installs
The HostGator website builder is great. With over 100 professional mobile-friendly responsive templates, prebuild sections, drag-and-drop functionality, SEO tools, PayPal integration, a simple user-friendly interface, and more, building a website shouldn't be a problem. Basic website builder ($3.95/mo) includes 6 pages while Pro ($16.9/mo) and Business ($28.94/mo) include an unlimited number of pages. Anyway, I suggest going to WordPress and build the website however you want for free.
WordPress, Joomla, Drupal, CMS, E-Commerce Store, photo gallery, Magento Hosting, Wiki Hosting, PHPBB Hosting can be installed with a few clicks without technical knowledge.
Do I Recommend HostGator
Absolutely. Again from my experience, HostGator is the best web hosting overall.